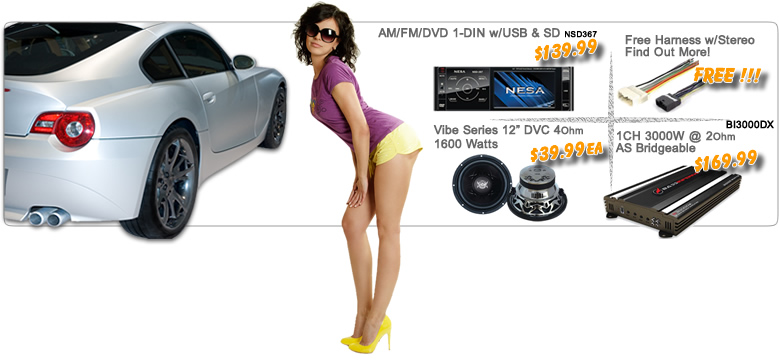 StompAudio can help decide what's right for your car. Make your car stereo install as easy as possible with Fit My Car!
Learn which wire harness and speakers are right for your car.
Fit My Car
Add TV to Your Car
For a quick and easy way to get TV in your car checkout our friends at 12Volt-Travel®.
They have small to large flat screen 12 Volt TVs that are powered directly by the battery/batteries in your car.